The Week In: Box Office Speculation - Night at the Roxbury
Submitted by
Jeff
on Fri, 12/22/2006 - 18:46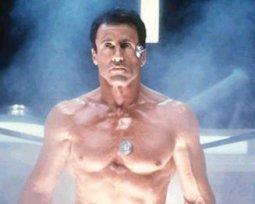 Let's get this straight: I'm predicting the 4-day, not the 6-day. Over T-Giving, I attempted the 5-day and it got all complicated because my pool of sources were all 3-day-oriented and shit got whack. So here I am being clear: these predix are for Friday-Saturday-Sunday-Monday (X-Mas).
In the stead of a Lord of the Rings or Harry Potter sequel, prequel or, as named after the effect they induce in me, NyQuil... this year, we have a Ben Stiller "action/adventure/comedy" that would undoubtedly have the same effect, if I were to see it. It should have no trouble snatching the #1 slot, but will score way underneath the mammoth December franchise pictures we've become accustomed to.
In other news, Stallone is back. And unfortunately for all parties, he didn't subject his own body to the cryogenic freezing process featured in Demolition Man.
Predix:
1. Night at the Museum - $30M
2. Rocky Balboa - $20M
3. Pursuit of Happyness - $18M
4. Eragon - $11M
5. We Are Marshall - $9.4M
6. Charlotte's Web - $8.9M
7. Happy Feet - $8M
8. The Good Shepherd - $7.2.M
9. The Holiday - $6.5M
10. Apocalypto - $4.5M
To See This Holiday Weekend, Along With Your Chinese Food:
Letters from Iwo Jima
The Case of the Grinning Cat
Actual Results:
1. Night at the Museum - $41.3M
2. Pursuit of Happyness - $22.3M
3. Rocky Balboa - $16.5M
4. The Good Shepherd - $13.9M
5. Charlotte's Web - $9.2M
6. Eragon - $8.9M
7. Dreamgirls - $8.9M
8. We Are Marshall - $8.3M
9. The Holiday - $6.7M
10. Happy Feet - $6.4M