The Week In: Box Office Speculation - PRESTIGE EDITION
Submitted by
Jeff
on Mon, 01/15/2007 - 18:37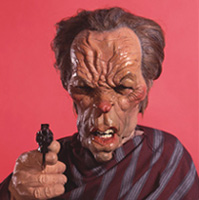 Since I forgot to do box office predictions this weekend, and since awards shows only exist to up box office anyway, I will compensate by predicting who will win the Golden Globes this evening. If anyone (Rakesh?) feels like placing any bets in the comments section, I am open to winning your $.
To see a full ballot, click here.
BEST PICTURE (DRAMA)
The Departed
BEST PICTURE (MUSICAL/COMEDY)
Dreamgirls
BEST ACTOR (DRAMA)
Forest Whitaker - The Last King of Scotland
BEST ACTRESS (DRAMA)
Helen Mirren - The Queen
BEST ACTOR (MUSICAL/COMEDY)
Sacha Baron Cohen - Borat
BEST ACTRESS (MUSICAL/COMEDY)
Meryl Streep - The Devil Wears Prada
BEST SUPPORTING ACTRESS
Jennifer Hudson - Dreamgirls
BEST SUPPORTING ACTOR
Mark Wahlberg - The Departed
BEST DIRECTOR
Martin Scorsese - The Departed
BEST SCREENPLAY
Babel
BEST SONG
"Listen" - Dreamgirls
BEST SCORE
Alexandre Desplat - The Painted Veil
BEST FOREIGN LANGUAGE FILM
Letters from Iwo Jima
BEST ANIMATED FILM
Happy Feet
I don't do TV.