The Sin Curve - October 24, 2006
Submitted by
booyahbaisse
on Tue, 10/24/2006 - 01:09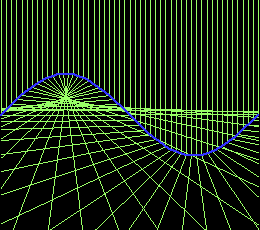 THE SIN CURVE
Sex & geometry. This one's for the children.
1. The Outcasts - "Justa Nother Teenage Rebel" (Self Conscious Over You)
2. The Beach Boys - "When I Grow Up (To Be a Man)" (Today!)
3. The Swingin' Medallions - "Double Shot (Of My Baby's Love)" (Nuggets)
4. The Talking Heads - "The Girls Want to Be With the Girls" (More Songs About Buildings and Food)
5. The Fiery Furnaces - "Benton Harbor Blues" (Bitter Tea)
This is my favorite song on this mix. For now.
6. Stereolab - "Jump Drive Shut Out"
This is the first new Stereolab song I've listened to in a few years. It surprised me; it's good.
7. Charlotte Gainsbourg - "The Operation" (The Songs That We Sing)
I don't care who you are - hearing Ms. Gainsbourg sing "I want to examine every inch of your frame" simply gets the job done.
8. Holy Shit - "Written All Over Your Face" (Stranded at Two Harbors)
When I first saw this band's name, I thought of the "Shitty Beatles" of Wayne's World fame.
The coda is what makes the song worthwhile.
9. Sidney Bechet - "Tropical Mood Meringue" (Stardust Memories)
10. The Motors - "Airport" (Approved By the Motors)
11. The Organ - "Memorize the City" (Grab That Gun)
12. Björk - "Who Is It" (Vitalic Remix) (Who Is It EP)
13. Kelis f. Too Short - "Bossy" (Alan Braxe & Fred Falke Remix) (Bossy EP)
14. CSS - "Let's Make Love and Listen to Death From Above" (Cansei de Ser Sexy)
15. Wolfmother - "Woman" (MSTRKRFT Remix) (Woman EP)
We will obey track #14. Almost.
This song is way too Williamsburg. Almost.
16. Nouvelle Vague - "Teenage Kicks" (Nouvelle Vague)
Caution: Do not listen to this song more than a few times.
17. The Talking Heads - "Born Under Punches" (Live at the Sun Palace in Tokyo)
Listen to this one the whole way through, it's so worth it. "Don't ya miss it, don't ya miss it... Some of you people just about missed it!"
18. Jack the Ripper - "I Was a Teenage Brain Surgeon" (Spike Jones in Hi-Fi)
Happy Halloween.
And finally, a photo. Because, well, just because.
br>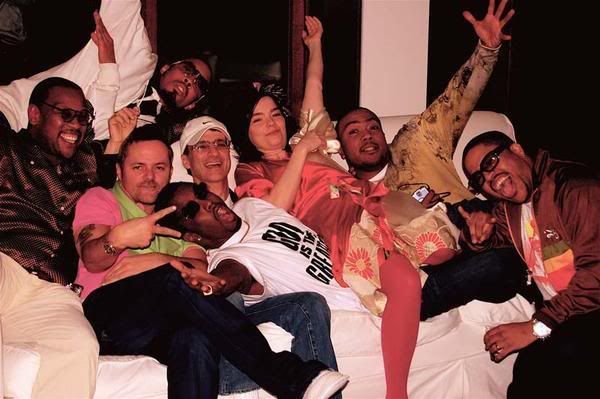 Everyone in the photo was born and raised in Iceland.