The 15 Best Films of 2006
Submitted by
Jon Lefkovitz
on Tue, 01/16/2007 - 15:40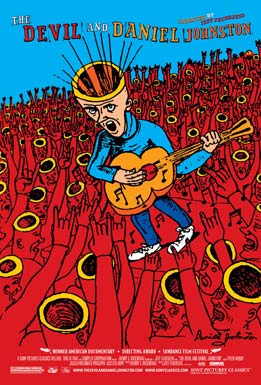 2006 was a great year for film, as has been every year since 1878. In my opinion, if the year sees just one great film released, that makes it a great year for film.
Drum roll, please...
The 15 Best Films of 2006
15. Looking for Comedy in the Muslim World (Albert Brooks, U.S.A.)
14. Dreamgirls (Bill Condon, U.S.A.)
13. Half Nelson (Ryan Fleck, U.S.A.)
12. Volver (Pedro Almodovar, Spain)
11. Tristram Shandy: A Cock and Bull Story (Michael Winterbottom, United Kingdom)
10. The Puffy Chair (Jay Duplass, U.S.A.)
9. Children of Men (Alfonso Cuaron, U.S.A.)
8. The Queen (Stephen Frears, United Kingdom)
7. Borat: Cultural Learnings of America for Make Benefit Glorious Nation of Kazakhstan (Larry Charles, U.S.A.)
6. Mutual Appreciation (Andrew Bujalski, U.S.A.)
5. L'Enfant (Jean-Pierre and Luc Dardenne, Belgium/France)
4. Why We Fight (Eugene Jarecki, U.S.A.)
3. Letters From Iwo Jima (Clint Eastwood, U.S.A.)
2. United 93 (Paul Greengrass, U.S.A.)
1. The Devil and Daniel Johnston (Jeff Feuerzeig, U.S.A.)
Keep the reels turning.